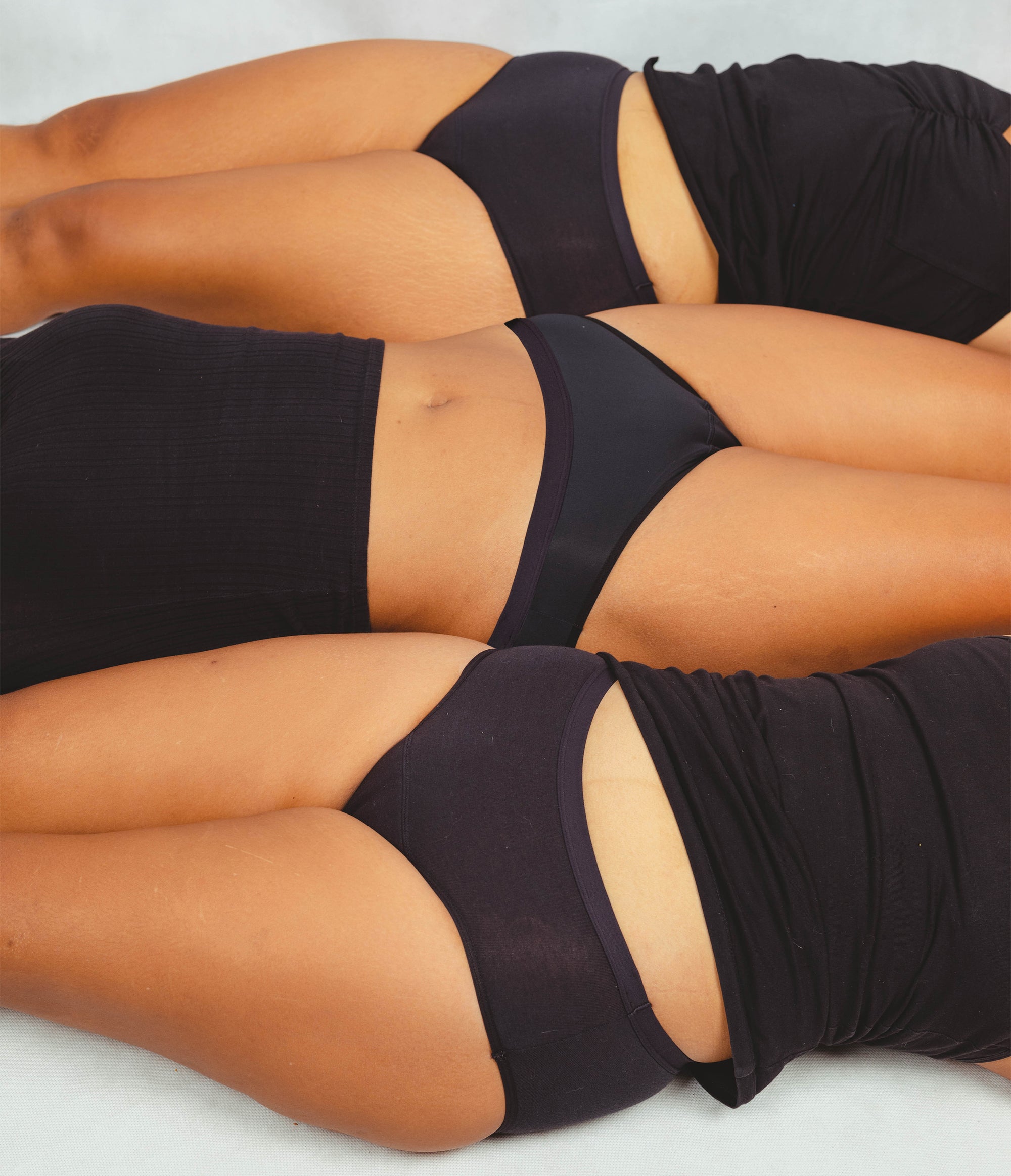 From Single Use Pads to Sustainable Underwear
This article was originally published in Jakarta Post – 11 December 2021
Growing up, I rarely talked about menstruation.
It was too taboo to be discussed with my family and I was too shy to discuss my period with my friends. This culture of silence leads to a lack of awareness of our reproductive health and needs. In 2017, six million girls in Indonesia (25%) had never talked about menstruation with anyone before their first period. 2018 data shows that among women aged 15-49, only 22% know about the concept of the ovulation period during their menstrual cycle.
Taboos around menstruation also lead to limited innovation in this area. Currently, nearly 95% of Indonesian women still use single-use pads. Initially invented in the late 1890s, they are now causing health and environmental concerns. Chemicals in the products are potentially harmful for women's reproductive organs, while the pads are made from 90% plastic, which takes 500-800 years to degrade. In Indonesia, which lacks proper waste management infrastructure, most waste goes into landfills and/or ends up in our oceans, harming the environment.
To tackle the problem, Kopernik, a Bali-based non-profit organization that focuses on testing innovations to solve social and environmental challenges, started a small-scale project called The Perfect Fit. We worked with women in rural areas of East Nusa Tenggara province (NTT) to produce reusable menstrual pads. In remote and rural areas such as these, reusable pads are often not commercially available. The Perfect Fit is an integrated innovation: local women produce and sell the pads, which gives them an opportunity to provide education about menstruation and reproductive health. We worked with marginalized groups (women with disabilities, gender-based violence survivors, and single mothers), and involved them in the production, distribution, and use of the product.
Over two years, we produced 50,000 reusable pads with three different designs. We provided regular income for ten producers and 30 resellers while disseminating information about menstruation and reproductive health.
How Innovation Thrives in an Accepting Environment
Bold ideas and innovation can only prosper in an accepting environment. Many of us were taught at school to avoid mistakes in order to get good grades, and therefore mistakes came to symbolize failure, rather than an attempt at discovery. On the other hand, we were also taught that most inventors built their masterpieces after thousands of mistakes. For me, having to unlearn concepts taught in school was not easy in the beginning. The paradigm shifted when I joined Kopernik.
As a non-profit, Kopernik adopts a lean approach to tackle pressing problems in Indonesia's last mile communities. This approach is inspired by lean start-up methodology that emphasizes three principles. First, we build a hypothesis for our ideas/solutions. Second, we conduct an experiment to test the hypothesis using prototypes of our ideas. Third, we use the data from product users as a process of iterative product development. In our case, we adopted this approach to tackle the problem of limited options of sustainable menstrual products in Indonesia.
We started by interviewing 150 women to understand their pain points when it comes to menstruation. We continued the iteration process and designed three prototypes until we achieved the minimum viable product — something our pad users were willing to buy and use. Talking to users and iterating continuously provided us with a great learning experience, as it was only through this process that we could respond to questions such as: Are thicker pads better? Which fabric do users like the most? How can leaking be prevented?
By talking to users beyond Indonesia's rural areas, we quickly learnt that there is also a significant unmet need for safe and sustainable menstrual products in other parts of the country. In urban centres, women are more aware of the health and environmental concerns of single-use pads, however, there has been very limited innovation to tackle the problem. This prompted our team to formulate a solution that would replace single-use pads with menstrual underwear specifically designed to prevent leaking and staining.
Scaling The Perfect Fit as a Menstrual Health Start-up
One thing the pandemic has taught me is that life is short, and it should not be wasted by working on something we are not passionate about. Starting work in the menstrual health sector in NTT has been a remarkable experience. It helped to articulate my passion for supporting women's health and rights through innovative approaches. With the support of Kopernik and Simavi — a Dutch-based non-profit aiming to empower women and girls to claim rights to equality and basic needs — we finally decided to take a huge leap to scale Perfect Fit from a social project into a start-up.
Much like start-ups need an accepting environment to thrive, women need an accepting environment to talk about their sexual and reproductive health. Perfect Fit was created by rejecting the fear of failure and rejecting menstrual taboos. We are on a mission to support women's health, protect the environment, and empower communities. We are proud to make the first Indonesian-made menstrual underwear on the market and will use our platform to actively increase women's access to education about their bodies, health, and environment.