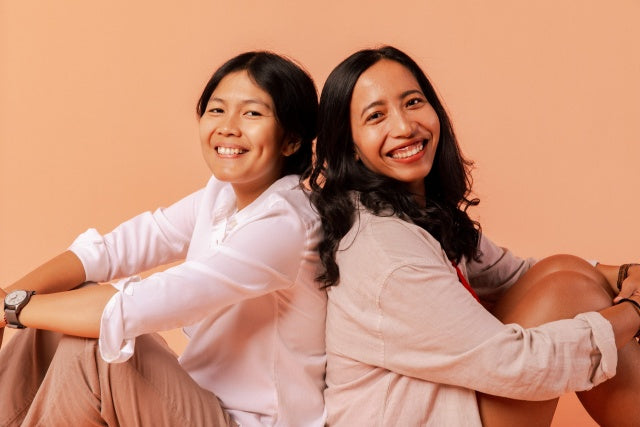 Our Co-Founders
Hey, I am Riesa Putri (Icha), Co-Founder & COO and I am Tungga Dewi, Co-Founder & CEO. We used to think menstruation did not matter either.

Until we learned that 95% of women in Indonesia have to use disposable pads due to limited options. Disposable pad is bulky, contains lots of chlorine and takes 500 years to degrade on Earth. How come not many options for women?

Because menstruation is taboos, so not many innovative products created. That's why we are here with you to bring innovation & create social change on menstrual health to empower more women and girls.
On February 2022, Perfect Fit signed the commitment to implement the Women's Empowerment Principles (WEPs) by UN Global Compact and UN Women to our business.